New palladium fund to appear
The palladium prices have been underperforming a lot the growing gold which may push palladium prices up. Now the gold is traded near the 3-month high while palladium is 27% lower. Will its price edge up?
The gold is actively used as a risk-free asset being part of foreign reserves of almost every country. Palladium is less used for such a purpose but it is a part of chemical catalysts in automobile and chemical industries. Oil prices growth whets appetite for the metal. We assume palladium prices may increase on the world's major palladium producer Norilsk Nickel plans to establish a palladium fund and to buy out the metal from the Bank of Russia. The fund assets may amount to $300-550mln. Vladimir Potanin, the head and co-owner of Norilsk Nickel, stated that the financial companies of another Russian magnate Roman Abramovich may invest in the fund as well. The Bank of Russia previously has approved of selling palladium from its reserves but the details are not revealed so far.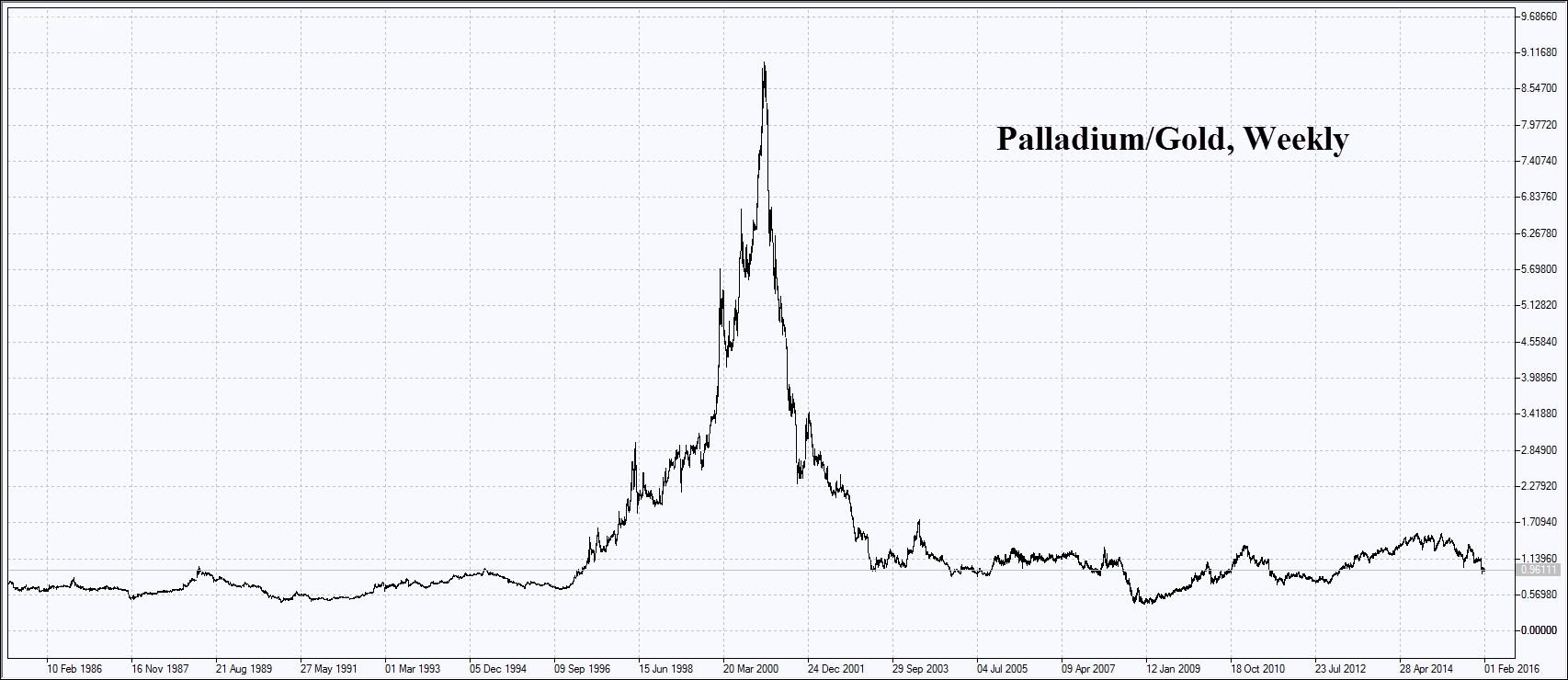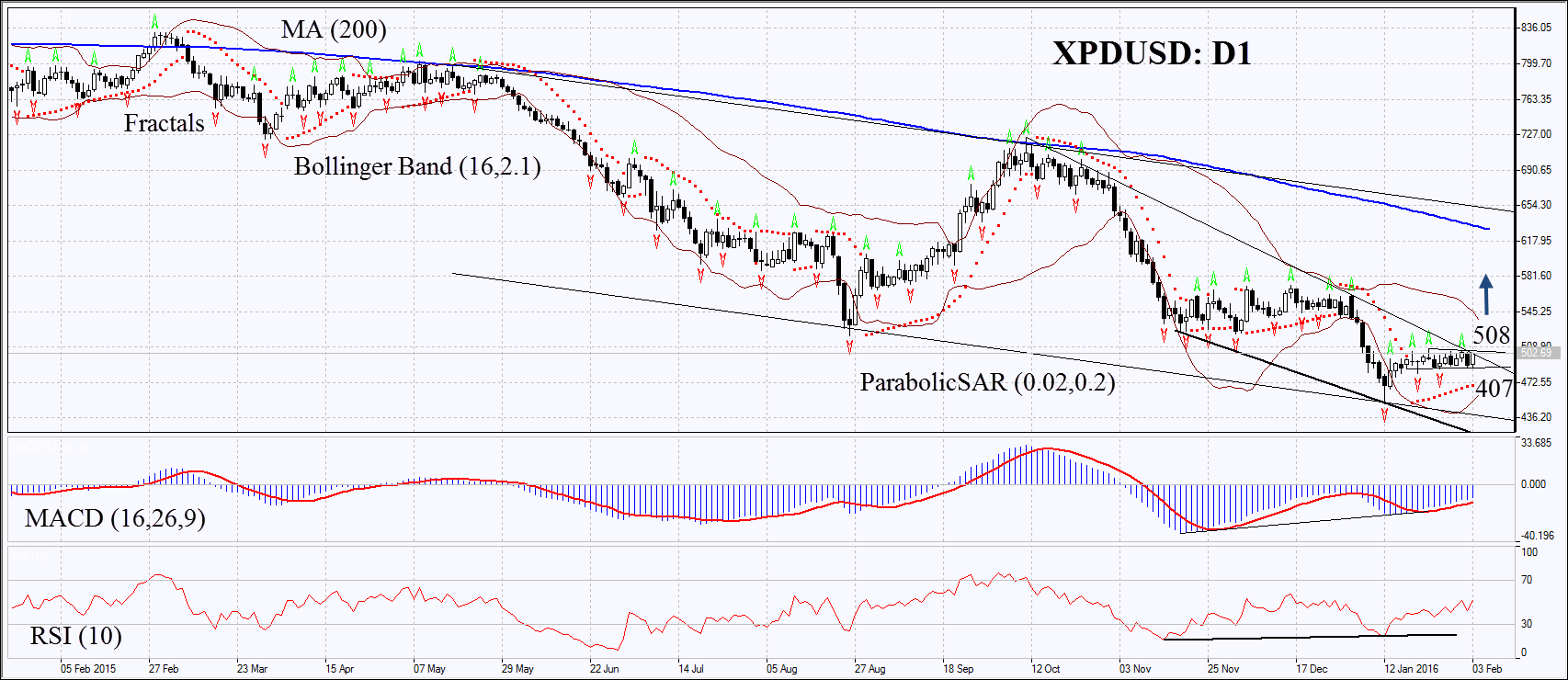 On the daily chart XPDUSD: D1 has rebounded from the downtrend support and the 6-year low. It has been traded in a very narrow range for almost two weeks. MACD and Parabolic indicators give buy signals.RSI oscillator is advancing and has formed the positive divergence. It is being above 50. The Bollinger bands are contracting which means lower volatility. The bullish momentum may develop in case palladium surpasses the two last fractal highs and two upper trend lines at 508. This level may serve the point of entry. The initial risk-limit may be placed below the Parabolic signal at 469. Having opened the pending order we shall move the stop to the next fractal low following the Parabolic and Bollinger signals. Thus, we are changing the probable profit/loss ratio to the breakeven point. The most risk-averse traders may switch to the 4-hour chart after the trade and place there a stop-loss moving it in the direction of the trade. If the price meets the stop-loss level at 469 without reaching the order at 508, we recommend cancelling the position: the market sustains internal changes which were not taken into account.
| | |
| --- | --- |
| Position | Buy |
| Buy stop | above 508 |
| Stop loss | below 469 |